60 Days Money Back Guarantee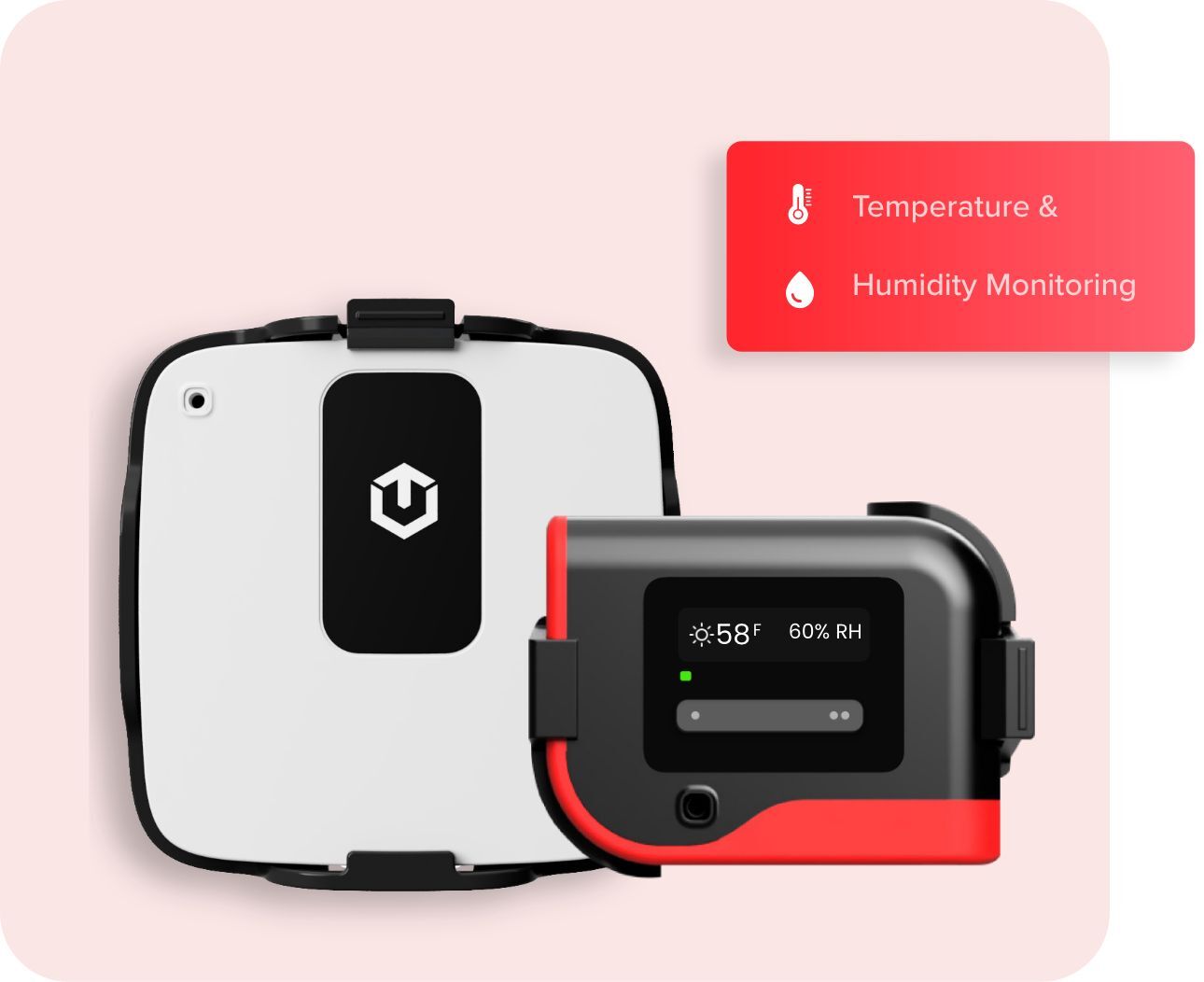 24/7 Reliability. Consistency. Accuracy
Most accurate & reliable temperature and humidity monitoring.
🌡 Temperature & Humidity
24/7 Monitor Your Temperature & Humidity changes with tempCube

📊 Data Logger + History
Track temperature & humidity patterns with ease to get a better understanding of your environment.

⚠️ Real-time Instant Alerts
Stay ahead of temperature and humidity fluctuations in real-time via in-app, email, and text alerts.

🔋 Rechargeable Battery
tempCube comes with a rechargeable Lithium-ion battery that lasts up to an impressive 90 days

📱 Get Email & Text Alerts
Get Instant Alerts about your ambient temperature & humidity fluctuations
Example product title
Regular price

Sale price

$19.99
Description

Are you looking for an easy way to monitor temperature and humidity?

tempCube is the perfect solution! This innovative wifi temperature and humidity sensor gives you real-time monitoring, data logging, rechargeable batteries, email and text alerts, and a free mobile app – all at a great price.
Features

✪ Real-time monitoring: Keep an eye on temperature and humidity levels in your home or office with real-time updates.

✪ Data logger with history: Log and store data to review past readings and trends.

✪ Rechargeable batteries: tempCube Lite is powered by rechargeable batteries so you don't have to worry about replacing them.

✪ Email and text alert: Get notified when temperature and humidity levels exceed your set limits.

✪ Free Mobile App: Easily access data and control settings on the go with the free mobile app.
Lite Specification

Temperature Accuracy: -22°F to 140°F

Relative Humidity Range: 30% to 95% RH in 60°F to 140°F

Humidity Accuracy: ±5% RH

Battery Type: Rechargeable Lithium-ion Battery

Data History: Fetch data up to 90 Days

Temperature Alert: Email & Text Alerts in Set Intervals

Humidity Alert: Email & Text Alerts in Set Intervals

Low Battery Alert: Get Alerted when your cube's battery is low

Subscription: Free Plan for 24x7 monitoring with Email Alerts, Upgrade to Pro Plan for 24x7 monitoring with Text/Email Alerts.

Connection Type: 2.4Ghz WiFi Connectivity.
Pro Specification

tempCube Pro: WiFi Temperature & Humidity Sensor

Dimensions: 1.69" X 2.26" X 0.78"

Temperature Range: -22°F to 140°F

Relative Humidity Range: 30% to 95% RH in 60°F to 140°F

Temperature Battery Mode Accuracy: (41°F to 140°F): ±2°F

Temperature Charging Mode Accuracy: (-22°F to 140°F): ±2°F

Humidity Accuracy: ±5% RH (Relative Humidity)

tempCube Pro Weight: 40g / 1.4oz

Display: Yes - LCD

Battery Type: Rechargeable Lithium-ion Battery

Data History: Fetch data up to 90 Days

Temperature Alert: Email & Text Alerts in Set Intervals

Humidity Alert: Email & Text Alerts in Set Intervals

Low Battery Alert: Get Alerted when your cube's battery is low

Subscription: Free Plan for 24x7 monitoring with Email Alerts, Upgrade to Pro Plan for 24x7 monitoring with Text/Email Alerts.

Connection Type: 2.4Ghz WiFi Connectivity