60 Days Money Back Guarantee
Don't Let Humidity, Temperature Ruin Your Guitar 🎸
Keeping an eye on your Guitar now is easier than ever! With tempcube temperature and humidity monitoring sensor, you can ensure that your guitars are stored at the perfect temperature and humidity conditions- all from the convenience of your smartphone or tablet. You can even receive real-time alerts if the temperature or humidity levels stray from the set levels so that you can take the necessary steps to protect your guitars. So keep your guitar safe with a tempcube guitar temperature and humidity monitoring sensor today!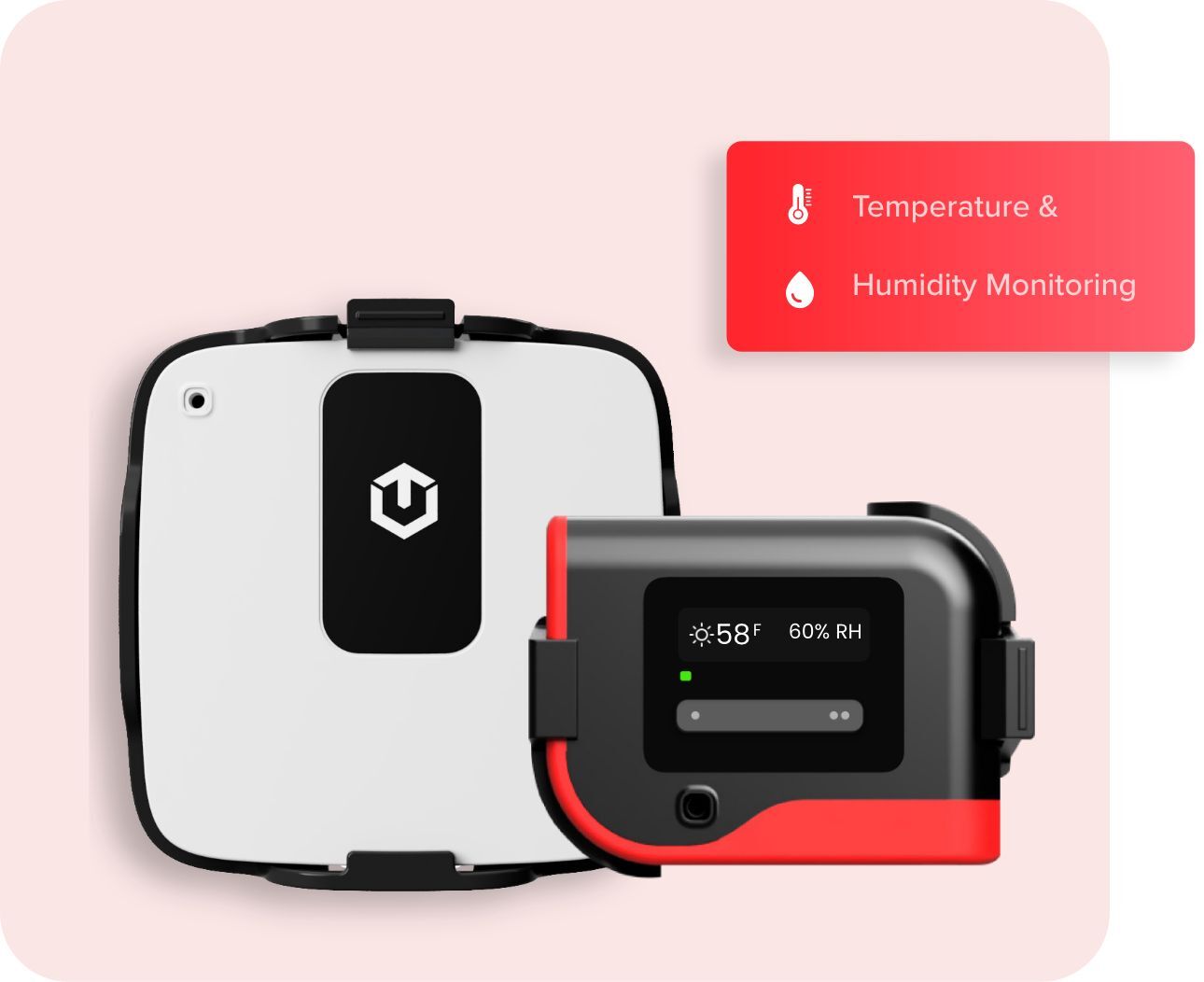 24/7 Reliability. Consistency. Accuracy
Most accurate & reliable temperature and humidity monitoring.
🌡 Temperature & Humidity
24/7 Monitor Your Temperature & Humidity changes with tempCube

📊 Data Logger + History
Track temperature & humidity patterns with ease to get a better understanding of your environment.

⚠️ Real-time Instant Alerts
Stay ahead of temperature and humidity fluctuations in real-time via in-app, email, and text alerts.

🔋 Rechargeable Battery
tempCube comes with a rechargeable Lithium-ion battery that lasts up to an impressive 90 days

📱 Get Email & Text Alerts
Get Instant Alerts about your ambient temperature & humidity fluctuations
Buy Your tempCube Now!
Keep Your Guitar Safe from Extreme Temperature & Humidity Fluctuations
Example product title
Regular price

Sale price

$19.99
Description

Are you looking for an easy way to monitor temperature and humidity?

tempCube is the perfect solution! This innovative wifi temperature and humidity sensor gives you real-time monitoring, data logging, rechargeable batteries, email and text alerts, and a free mobile app – all at a great price.
Features

✪ Real-time monitoring: Keep an eye on temperature and humidity levels in your home or office with real-time updates.

✪ Data logger with history: Log and store data to review past readings and trends.

✪ Rechargeable batteries: tempCube Lite is powered by rechargeable batteries so you don't have to worry about replacing them.

✪ Email and text alert: Get notified when temperature and humidity levels exceed your set limits.

✪ Free Mobile App: Easily access data and control settings on the go with the free mobile app.
Lite Specification

Temperature Accuracy: -22°F to 140°F

Relative Humidity Range: 30% to 95% RH in 60°F to 140°F

Humidity Accuracy: ±5% RH

Battery Type: Rechargeable Lithium-ion Battery

Data History: Fetch data up to 90 Days

Temperature Alert: Email & Text Alerts in Set Intervals

Humidity Alert: Email & Text Alerts in Set Intervals

Low Battery Alert: Get Alerted when your cube's battery is low

Subscription: Free Plan for 24x7 monitoring with Email Alerts, Upgrade to Pro Plan for 24x7 monitoring with Text/Email Alerts.

Connection Type: 2.4Ghz WiFi Connectivity.
Pro Specification

tempCube Pro: WiFi Temperature & Humidity Sensor

Dimensions: 1.69" X 2.26" X 0.78"

Temperature Range: -22°F to 140°F

Relative Humidity Range: 30% to 95% RH in 60°F to 140°F

Temperature Battery Mode Accuracy: (41°F to 140°F): ±2°F

Temperature Charging Mode Accuracy: (-22°F to 140°F): ±2°F

Humidity Accuracy: ±5% RH (Relative Humidity)

tempCube Pro Weight: 40g / 1.4oz

Display: Yes - LCD

Battery Type: Rechargeable Lithium-ion Battery

Data History: Fetch data up to 90 Days

Temperature Alert: Email & Text Alerts in Set Intervals

Humidity Alert: Email & Text Alerts in Set Intervals

Low Battery Alert: Get Alerted when your cube's battery is low

Subscription: Free Plan for 24x7 monitoring with Email Alerts, Upgrade to Pro Plan for 24x7 monitoring with Text/Email Alerts.

Connection Type: 2.4Ghz WiFi Connectivity